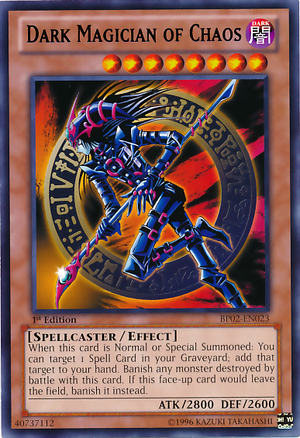 Dark Magician of Chaos
When this card is Normal or Special Summoned: You can target 1 Spell Card in your Graveyard; add that target to your hand. Banish any monster destroyed by battle with this card. If this face-up card would leave the field, banish it instead.
This time, I'm not going to share my thoughts until I see a few comments. What do you think?